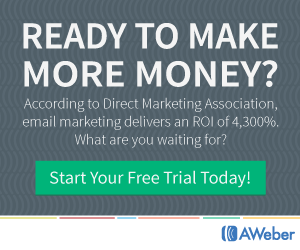 There is no doubt if we say that there are thousands of ways to market products in today's internet supremacy era. However, 72 percent of people prefer to use email for business to consumer(B2C) interaction.
It's been years that email is used for marketing purposes. It won't be wrong to say that it is still the most functional digital marketing channels accessible. Keep your approach contemporary, so your email hits right at the inbox.
Are you a seller looking for an authentic email marketing service?
AWEBER must be your first choice. A website designed to simplify email marketing. It's simple and easy to use features that make it an effortless task to connect with people.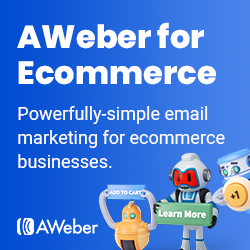 What makes AWEBER the best?
AWEBER is facilitating its customers with various range of features. It automatically designs your email and landing pages. There is no need to write any code at AWEBER, select or create your email templates.
No website is required to make impressive landing pages that will not let anyone's eyes slip off them. It's drag and drop email creation makes custom emails in no time without the hassle of coding.
AWEBER offers a prebuilt library of eye-catching templates that will surely make your business look awe-inspiring. It gives the auto newsletter facility that will automate email content creation by broadcasting the blog's latest posts.
Why AWEBER?
 AWEBER automates its customer's Emails and Campaigns that give them time back and improve their email marketing efforts through personalization.
It creates automation in a way that your email is delivered and triggered by the right person.
Its automated tagging feature helps the seller tag people on the list for sending target emails to the right crowd.
The personalized communication feature allows the seller to get its customer to respond faster. This is done by tagging and useful content.
Save your time with AWEBER. Because time will never come back, you must utilize it more effectively and leave the headache on automated campaign sending.
AWEBER is renowned for its deliverability. The email sent from the seller hits directly to the inbox, rather than going in the junk. They are trusted for their work that is solely done by them rather than outsourcing it.

What's so unique about it?
The most talked-about feature of AWEBER is its analytics and reporting that are prebuilt in the system. It examines the result of your marketing efforts immediately.
Prebuilt reports are designed in such a way that it gives a simple yet significant perception into email and campaign execution. These reports have KPIs, also known as key performance indicators, that are very easy to analyze by anyone.
Do you want your results IMMEDIATELY?
Start Trying AWEBER now. 
You can optimize your efforts by integrated split testing. How does it work? Seeing what brings the best results for your venture will allow you to test different subject lines and messages.
How can I engage more people?
Just make your list of your contacts to target more people at an appropriate time.
AWEBER offers you easy subscriber management, where one can manage its customers and categories them in a list. Hence, it becomes fast and easy for you to send emails and them to accept offers quickly.
Its quick segmentation and targeting feature help you to manage your list as you like rather than making a hard and fast way of management.
It will take you seconds to make a signup form that will look appealing, and it will be mobile responsive.
Do you know it's free?
Do you have a list to start with? Get into your account now for no cost at all. To get started, click here: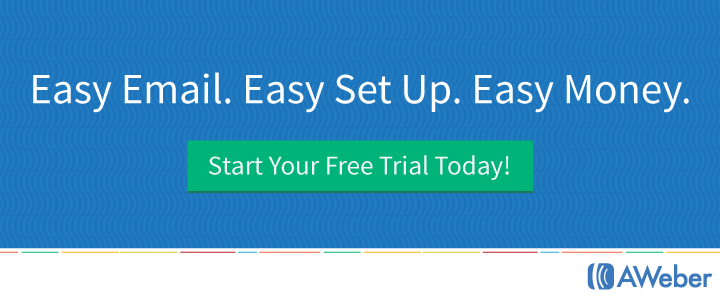 Get free expert migration service from AWEBER. It will move all your contacts to AWEBER.
To get started, you have to complete the migration services form of AWEBER so their customer solution can get created. Then your staff will be migrated and recreated in AWEBER. Last but not least, you are ready to facilitate AWEBER.
Are you thinking what stuff are we talking about?
AWEBER's experts will move for you the list creation and tag application, current signup forms, subscriber import, all campaigns, and automation, up to 3 email templates and landing pages.
Do you think you have to wait till we are working inside your account?
No, your business must not stay, and we will operate behind the curtains.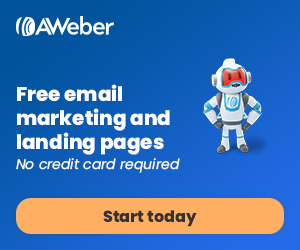 How much time required for the free account migration?
The migration experts of AWEBER will transfer all your stuff in less than five business days.
AWEBER is not only a website made for money; it has a very respectful mission in its customers' eyes. Its mission is to do small businesses to innovate and iterate. To give them space to think and dream big.
WEBER comes with a revolutionary idea to empower small businesses and entrepreneurs to accomplish their dreams.
They have built beautiful features already and are still working on it to give its customers the best.
This software does the 90 percent work for its customers already. And the 10 percent is left for its customers to use as fun.
The 24/7 customer service of AWEBER is ready to help its customer anytime.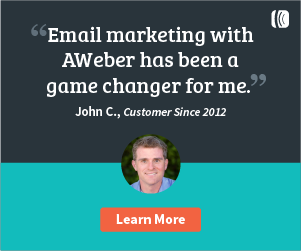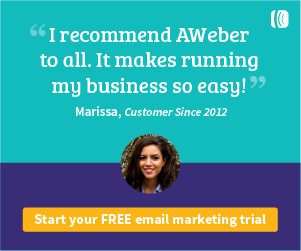 It will be an honor to add a review of Ed T (Ed Troxell Creative) who says:
"I've tried various email marketing platforms, but I must say that I love AWEBER! Their migration team has made it super-easy to switch over to them. What a great update to an already awesome service for email marketing entrepreneurs! I urge you to check them out today".
We would like to get your feedback on this article about the Aweber service. So would you mind taking your time and leave your thoughts further below in the comments field. Thanks in advance!
We do our utmost to entertain all of our readers and followers, and your voice matters to us! Take care, and stay safe out there! God bless you all!!